Working on design concepts with your client
Now kick-off the design phase with one of our unique patterns, search for the perfect image at Adobe Stock, or provide your own customized artwork.
We're happy to assist if you need guidance at any point during the process.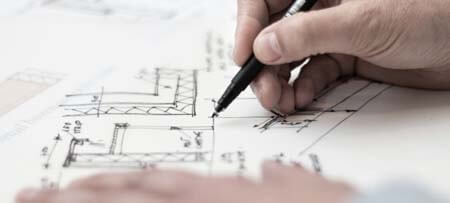 Specify a pattern(s) to achieve a visually stunning design
Create the atmosphere desired easily and affordably
No need to have in depth experience understanding design or special effects
Choose your color(s) Pantone Color Chart
Pick your ink style(s)
Decide the opacities
Coverage, size, scale, direction placement, repetition density are all adjustable
Add text, a logo, or phrase
Overlay or combine artwork
Customizing one of our Clear Hue patterns is a great way to personalize your client's space creating their own unique space without having to start from scratch.
All Clear Hue Patterns are rights ready and royalty free. Clear View Window Film Solutions owns or maintains exclusive royalty agreements to print all patterns without restrictions, subscription fees, and without the need for licensing.
Search for vector images to start
We can typically customize the design in the same fashion as Clear Hue Patterns
If there isn't a vector file you like, you can browse images and photos. Please keep in mind that not all images will scale to the size of your glass.
This is the concept stage and we're looking for a good starting point. We can advise you on similar images that will scale once we have your idea.
In addition to Clear Hue Patterns & Shutterstock you also have Clear Hue Gradients, Custom Design, and Customer Supplied Artwork.
Please continue to step 4 and contact us if this is the case. Verbal communication for these type of designs helps expedite and make the process of creating your unique design more simple.
We're happy to help guide you through the specification process. Have questions, need clarification?
Contact us and we'll reach out to assist you with your project.