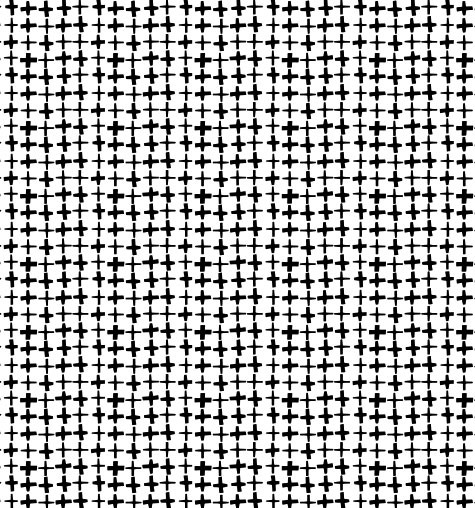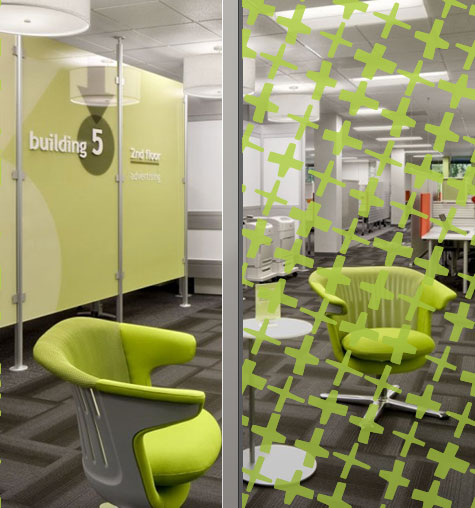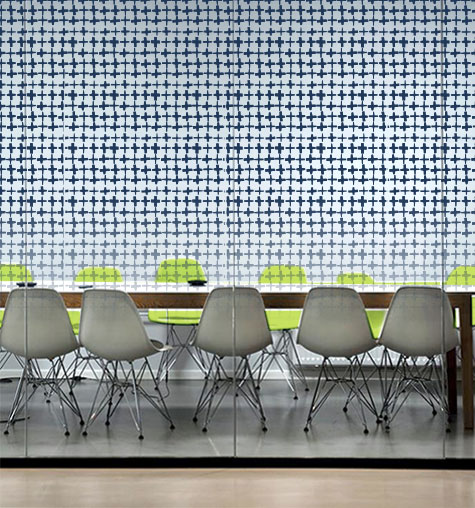 Scout is a repeating pattern that provides consistent coverage. Achieve desired results by adjusting transparency, scale and color.
Options:
– Standard pattern
– Reverse image for increased privacy
– Variable transparency
– Frosted
– Unlimited color choices
Use a repetitive pattern in your interior design. Alter the pattern scale or reverse the image to adjust privacy. Choose a color to fit your design or opt for a classic frosted look. It's all up to you.