Clear Color Glass Film Installation in Virginia
Transform any space – Take your glass from ordinary to extraordinary.
Clear Hue provides decorative window film, colored glass film, frosted glass, and window privacy film to Virginia residents and businesses.
Clear Hue™ colored glass films are a collection of optically clear, high-performance polyester films. Add bands, a full coverage motif, or just a splash of color!
Available in your choice of 56 vibrant film colors.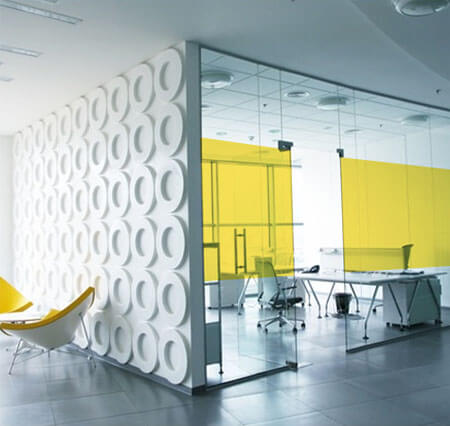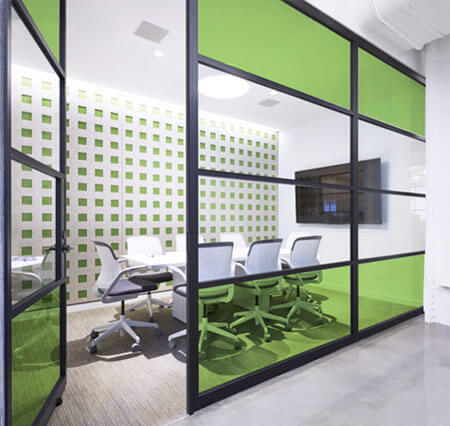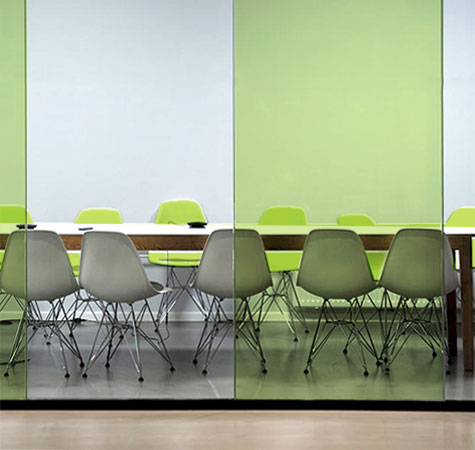 Now any glass surface can be turned into a work of art. Customize internal glass walls and partitions to compliment your interior design. Maintain natural light while increasing privacy.
Add color and a sense of privacy.
Choose from 56 different color options